'An Evening of Song' by Key Stage 2
'Children of the World' by Key Stage 1
St Joseph's Penny
Another fantastic week raising money for St Joseph's Penny!
Last year St Bernard's benefitted from National Lottery Grants that contributed to play equipment and gardening equipment for the children via the 'Community Plant and Play Project'. We also ran the 'Good to Be Me' Project alongside Playing for Success that funded sessions to improve self-esteem, teamwork and computer skills.
St Bernard's has seen great benefits through these projects and will be looking to obtain further grants to enhance the children's learning journey and links with the community.
We are very grateful to the National Lottery for the awards.
.
St Joseph's Penny
Our children raised an amazing £236.46
Thank you for all your donations
Winter Watch....
A huge thank you to all our parents, children and staff for all their donations and support in raising money for the charity 'Winter Watch.' This charity supports homeless people in the Bolton area. We raised a huge £350!
Hamper Winners
Alex Watson (Y1)
Preston Hayhurst (Y2)
Taylor Ross (Y3)
Emily Senior (Y5)
Maths Enrichment Day - 4.12.13
The children enjoyed taking part in a range of maths activities.
21.11.13 - BOSEP Shelter Seeking
Bolton Schools Catholic Education Partnership is running a 'Shelter Seeking' project throughout November and December. Statues of Mary and Joseph are travelling to all the Catholic schools in the Salford Diocese in Bolton and 2 schools in Wigan. We received the statues from St Joseph's High School and then delivered them to St Mary's School in Horwich. We will be doing extra fundraising for this event on 13.12.13.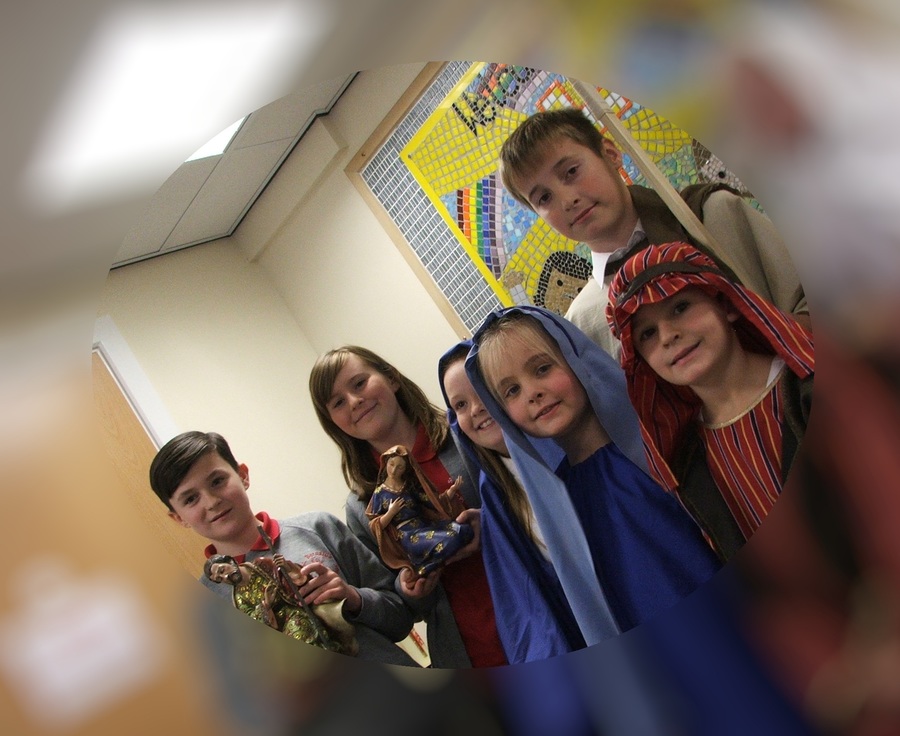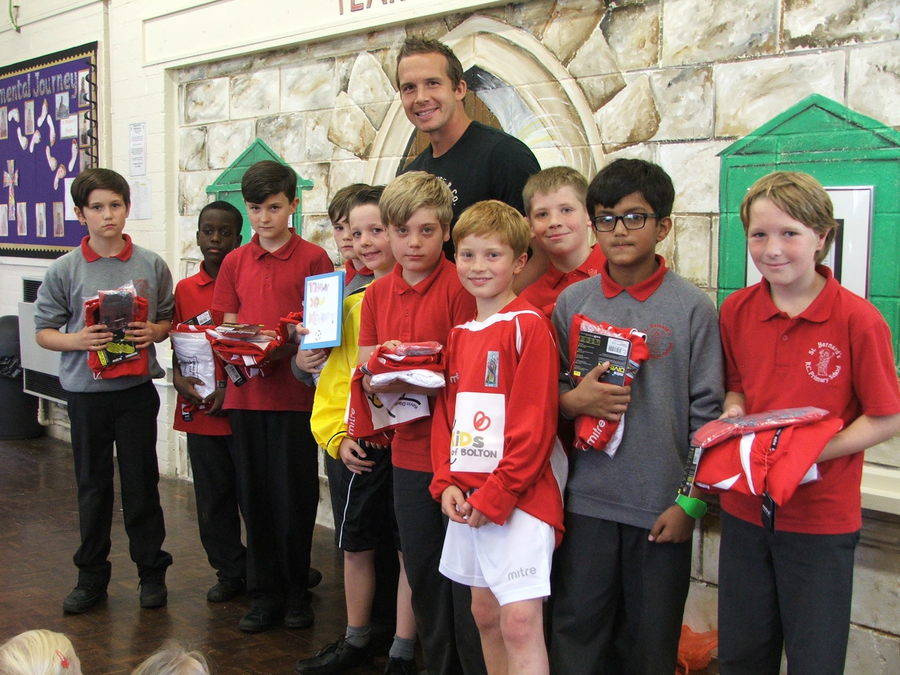 The families and children at St Bernard's are so kind and generous. A large number of shoebox parcels were sent in to help children in Albania and Rwanda. Thank you - the families in these countries will appreciate all the gifts sent in the parcels.